Paramedicine
The Emergency Medical Services Institute's in-depth paramedic and emergency medical training covers trauma, cardiac, pediatric, medical and many other types of emergencies, preparing you to provide immediate, quality, compassionate and evidence-based care wherever it is needed. As you work to earn your certificate or associates degree in paramedicine, you'll gain essential skills, from advanced life support and scene management to critical thinking, compassion, and patient advocacy.
Learn and practice your skills in SFCC's Simulation Center, a highly realistic, safe and controlled environment. Through program partnerships with local fire and EMS departments you'll practice rescue exercises in life-threatening situations and learn directly from active and experienced paramedics.
Completing the paramedic training program at SFCC's Emergency Medical Services Institute (EMSI) prepares you to take the National Registry of EMTs (www.nremt.org) certification exam and obtain licensure in New Mexico and other states that recognize NREMT results.
Paramedics and EMTs earn an annual median salary of $36,930. Paramedics are in high demand around the state and the nation, and employment is expected to grow 11% nationally by 2030, according to the U.S. Bureau of Labor Statistics.
Critical Care Paramedic Program
The critical care paramedic program gives licensed paramedics the foundational knowledge needed to provide a high level of patient care in a variety of settings. Critical care paramedics are able to bring advanced skills and procedures to the patient whether during complex transports of patients between facilities or at the scene of emergencies. The critical care paramedic will learn advanced procedures, critical care pharmacology, and in-depth pathophysiology. The program will provide complex simulations that test the critical thinking skills of each candidate. Completing this 8 week course will prepare students to take the International Board of Specialty certification FP-C (flight paramedic) or CCP-C (critical care paramedic) board examination. Please email drew.congdon@sfcc.edu for more information.
Accelerated Paramedic Pathway Started 2024-2025
This pathway offers paramedic candidates with previous education the option to enter the paramedic cohort after the Anatomy and Physiology section of the program. Students interested in this pathway will need to have completed Anatomy and Physiology 1 and 2 (or equivalent) with a lab component earning a B letter grade or better. Accelerated paramedic students will need to meet all other entry requirements and pass all entrance testing. Please email drew.congdon@sfcc.edu for more information.
Application
The application period will open April 17th 2023, and will close June 30th 2023. Only complete applications will be accepted. Applications will be time stamped as received. Testing eligibility will be based on the order in which applications are received. Early testing will be conducted on June 6th. A second test date will be conducted July 6th for any remaining cohort vacancies. Once the cohort is selected the remaining qualified applicants will be placed on a reserve list.
Click here for the Paramedicine Application Checklist.
Click here for the Paramedic Application
Any questions? Contact: Drew Congdon | drew.congdon@sfcc.edu | 505-316-8181
| | |
| --- | --- |
| National Registry Paramedic Exam Pass Rate (2018 – 2020) | 97% on first attempt |
| 2020 Graduate's job placement rate | 100% |
| 2020 Student retention rate (attrition calculated from all causes) | 64% |
Accreditation
The Santa Fe Community College EMSI is accredited by the Commission on Accreditation of Allied Health Education Programs (www.caahep.org) upon the recommendation of the Committee on Accreditation of Educational Programs for the Emergency Medical Services Professions (CoAEMSP).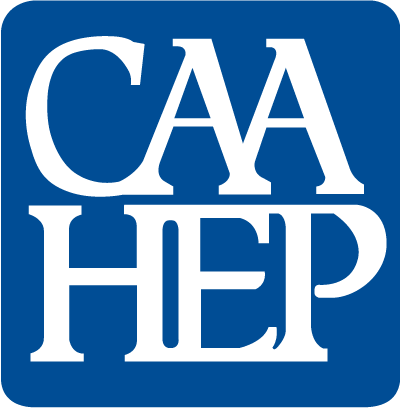 Commission on Accreditation of Allied Health Education Programs
25400 U.S. Highway 19 North, Suite 158
Clearwater, FL 33763
www.caahep.org
Committee on Accreditation for the EMS Professions  www.coaemsp.org
SFCC Pathways
Related Programs
Program Resources
Need Help?
Faculty and Staff
Academic Advisor, School of Science, Health, Engineering, & Math, School of Fitness Education